Funabashi Sanbanze Seaside Park

The closest clamming field to the heart of Tokyo.
Children and adults alike can feel the refreshing ocean breeze while enjoying clamming.
Funabashi Sanbanze Seaside Park is the closest clamming field to Tokyo.
Sanbanze is rich with life, and you can see not only clams, but small fish, crabs, and many other creatures.
Only on the beaches of Funabashi can you look upon high-rise buildings while experiencing authentic leisure activities.
Clamming rakes are also available for purchase or rental, so you can come empty handed.
And of course you can take clams you have dug up to eat at home.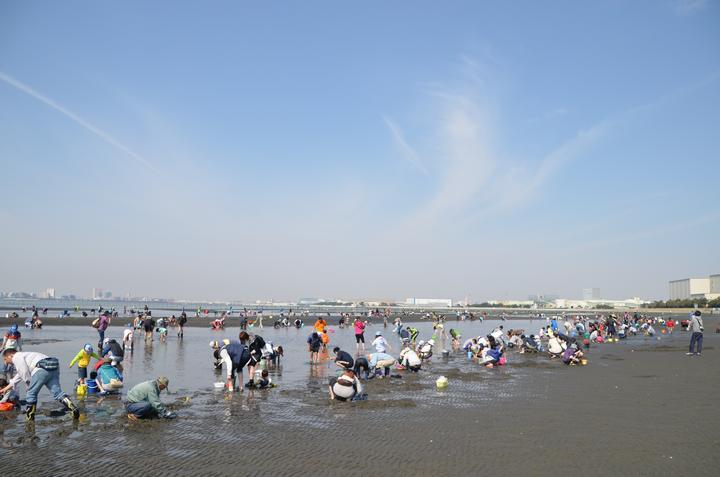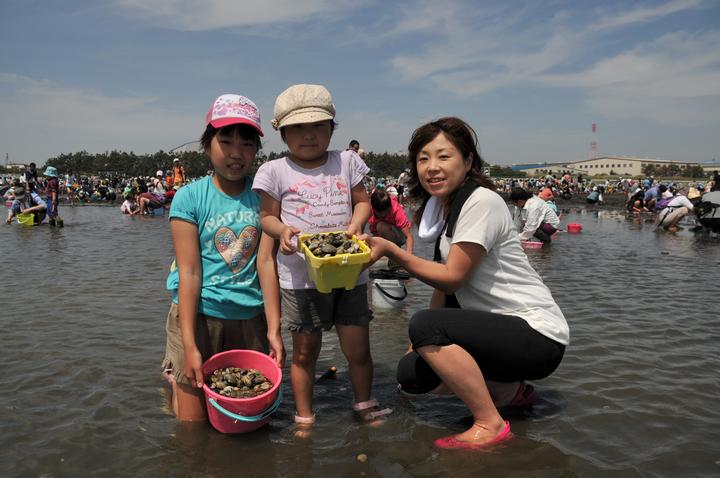 Click here for the 2019 clamming schedule
No preparation necessary! If you're in the mood for a barbecue…Just make a reservation!
The lawn area inside the park has a barbecue area where you can have fun and make some noise!
Various plans are available for the barbecues, the most popular of which is the "rental plan" that requires no preparation.
Visitor's needs are supported here, with rental of only equipment, a set plan including food, and a plan for just preparation and cleanup.
Everyone can enjoy barbecue here, from rookies to veterans.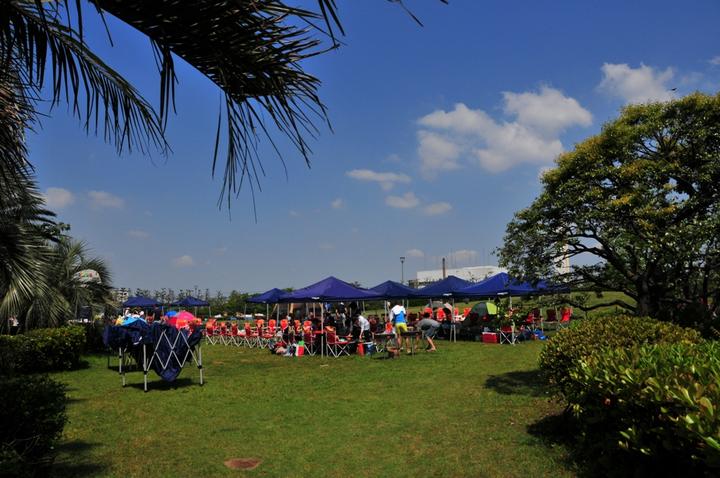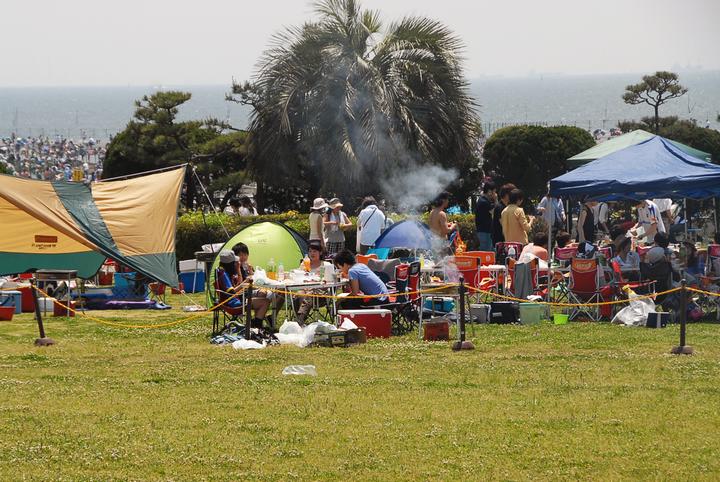 Barbecues (with reservation) are a big hit! Have fun on the spacious lawns, just like a tropical resort.
Seaside Leisure Spots
The vast tidal flats (Funabashi Sanbanze) are built with leisure spots including clamming fields, barbecue areas, tennis courts, and baseball fields. They are also famous as a birdwatching spot.
The Ministry of Land, Infrastructure and Transport Kanto Regional Development Bureau has selected this area as one of the "100 Best Views of Mount Fuji in Kanto", and the mountain can be seen clearly on winter days with fine weather.
Take a step away from the hustle and bustle of the city, to a place where times goes slower.
It also makes a great date spot!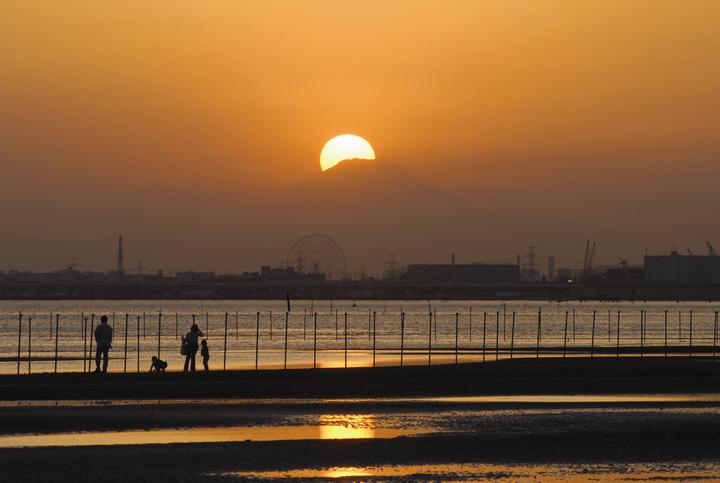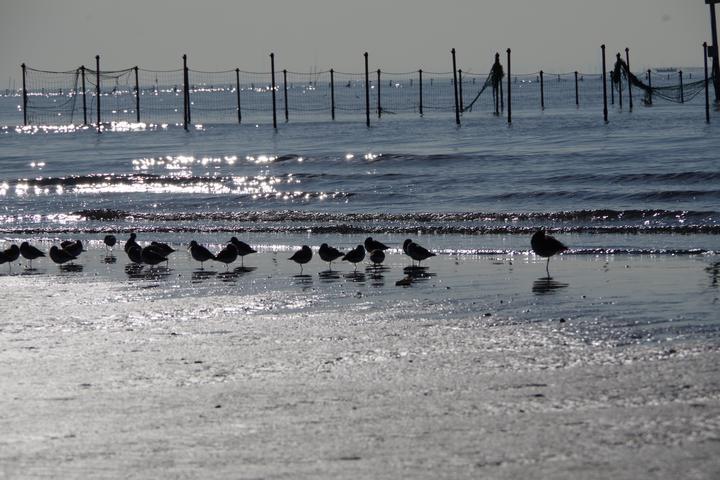 Museum of Environment opened in July 2017!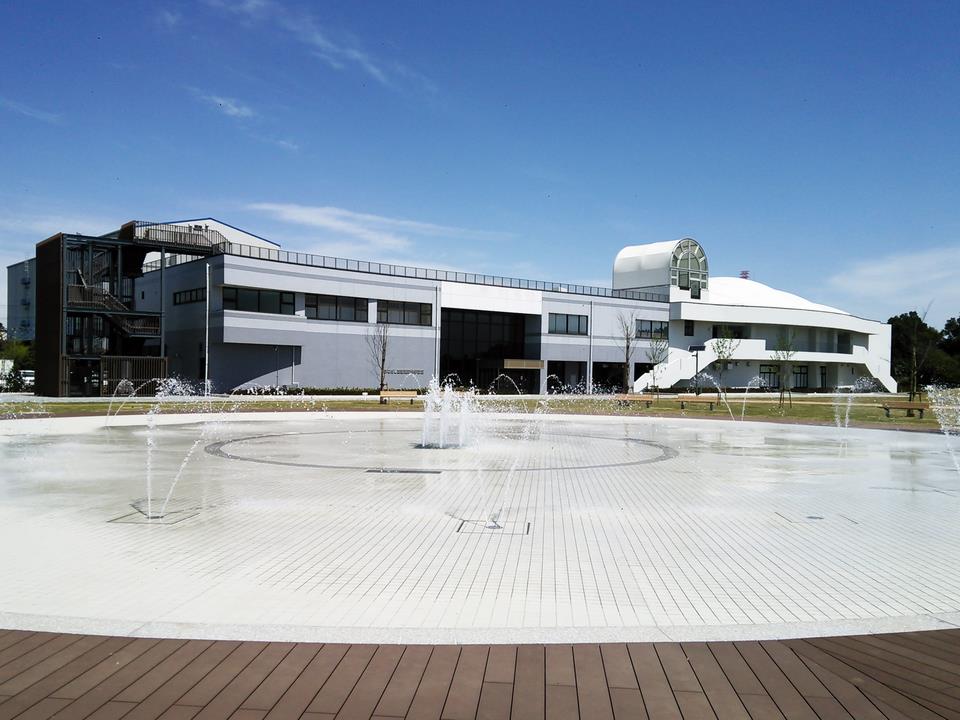 The Funabashi Sanbanze Museum of Environment opened on the grounds on July 1, 2017. Have fun while experiencing nature and learning about the environment in this museum that has three zones: Know, Think, and Learn.See the wide variety of sections, try activities, and learn all about environmental problems faced by Sanbanze and the rest of our planet!
See here for details about the Funabashi Sanbanze Museum of Environment
Closed
■ New Year's Holiday (12/29 - 1/3)
Admission
■ Entrance is free
■ Clamming fields, barbecues, tennis courts, and baseball fields are pay per use.
Address
40 Shiomicho, Funabashi-shi
Parking
408 spaces. Regular-size cars: ¥500, Large vehicles (including microbuses): ¥2,060
*Reservations are required for large vehicles
*More parking is added during the clamming season, but it may become crowded or completely full. Please use public transportation.
Directions
From "Keisei Funabashi Eki" bus stop or "Futamatashindo" bus stop (5 minutes walk from Futamata Shinmachi Station South Exit), ride the Keisei Bus System bus bound for "Funabashi Kaihin Koen", and walk 1 minute from the last stop
Contact
047-435-0828 (9:00 - 17:00) *Except closed days (Mondays, the days after holidays, and New Year's Holiday)