CHIBA JETS FUNABASHI
The sound of fans screaming "GO JETS!" echoes throughout Funabashi Arena
The Chiba Jets pro basketball team are vying to be the best in Japan, with Funabashi as their hometown and Funabashi Arena as their home arena.
In May 2015 the Jets signed a hometown agreement with Funabashi City.
The whole city comes together to cheer for Jets games.
On game days, the whole arena with seating for over 5,000 turns red, the team color.
Only at live games can you feel the unique unity of this packed arena. Brilliant dance performances by the "Star Jets" cheerleaders also rev up the whole arena.
Basketball players representing all Japan use every ounce of their strength and skill.
The towering players cut a sharp figure. See them up close and personal!
CHIBA JETS play at the highest echelon of Japanese basketball.
Many of the players are over 2 meters tall.
At live games, your eyes will be glued to their size, speed, and fresh plays.
When the game is over, get a high five or autograph, and get to know the friendly players for who they are.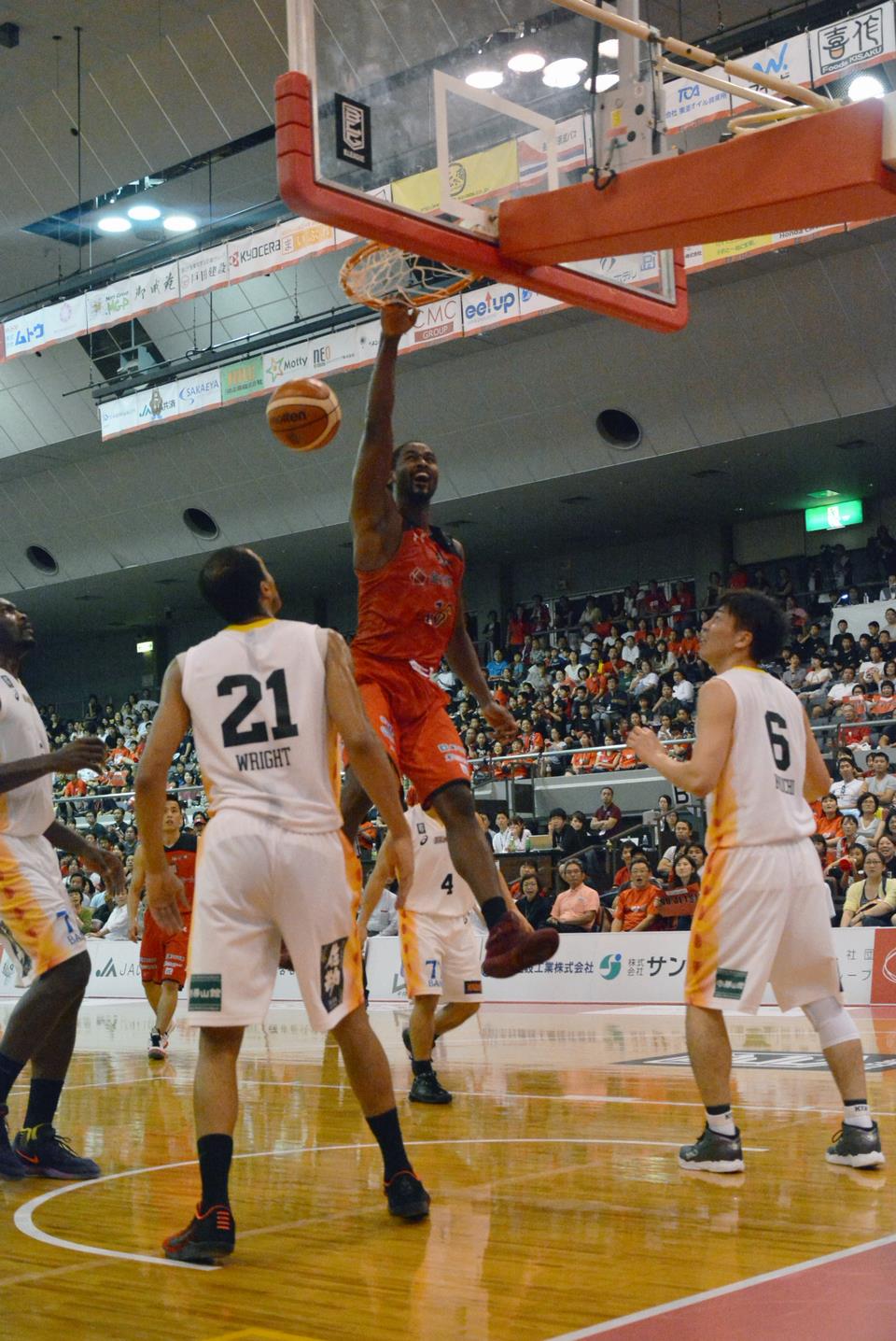 A stunning slam dunk!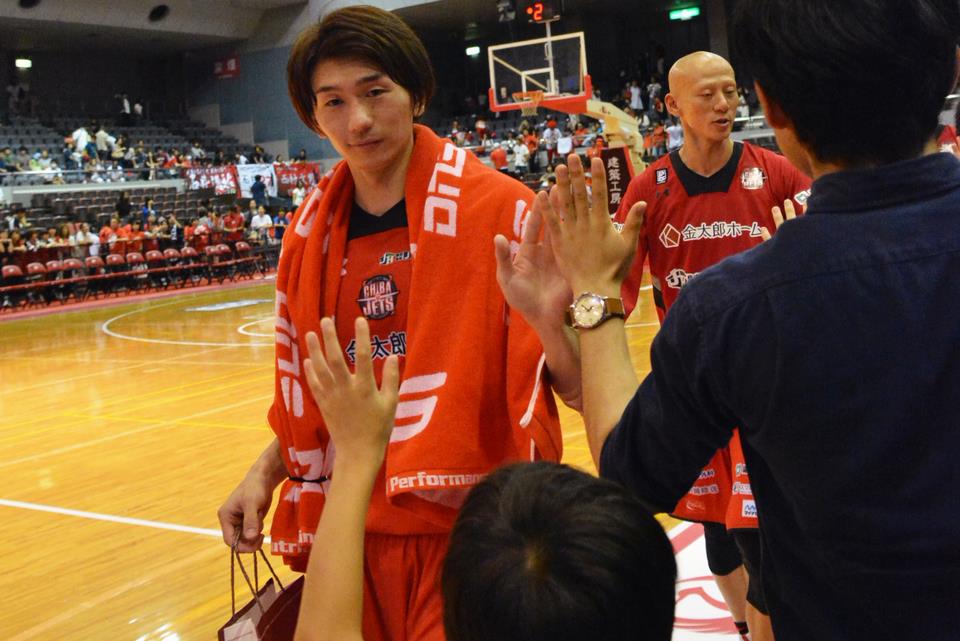 High fives after the game. Players and fans share in the joy of victory.
For game schedules and ticket prices,