Tobinodai Aachaeological Site Park Museum

Travel to 7,000 years in the distant past
Tobinodai Archaeological Site Park is a museum built on the very spot where people lived 7,000 years ago, in the Jomon period.
The modern interior makes use of indirect lighting, and relics excavated from the initial Jomon period "Tobinodai Shell Midden" and archaeological site in Funabashi are on display.
It is also adjacent to the "Archaeological Site Park" which recreates ancient ruins, like another dimension where visitors can feel the breath of their distant ancestors.
Facility Information
2nd floor [Tobinodai Shell Midden] - The first fire pit discovered in Japan!? -
This corner introduces the Tobinodai Shell Midden, a archaeological site designated by the city.
Tobinodai Shell Midden is archaeological site, famous as the first fire pit (an outdoor cooking spot) discovered in Japan in the early 20th century.
In an excavation made in 1993, the oldest remains interred together on flat plains in Japan were discovered, gaining attracting attention nationwide.
So far, 25 dwellings, about 400 fire pits, and 40 shell middens have been found.
7,000 year old pottery, model fire pits, group graves, and pit dwellings are all on display here.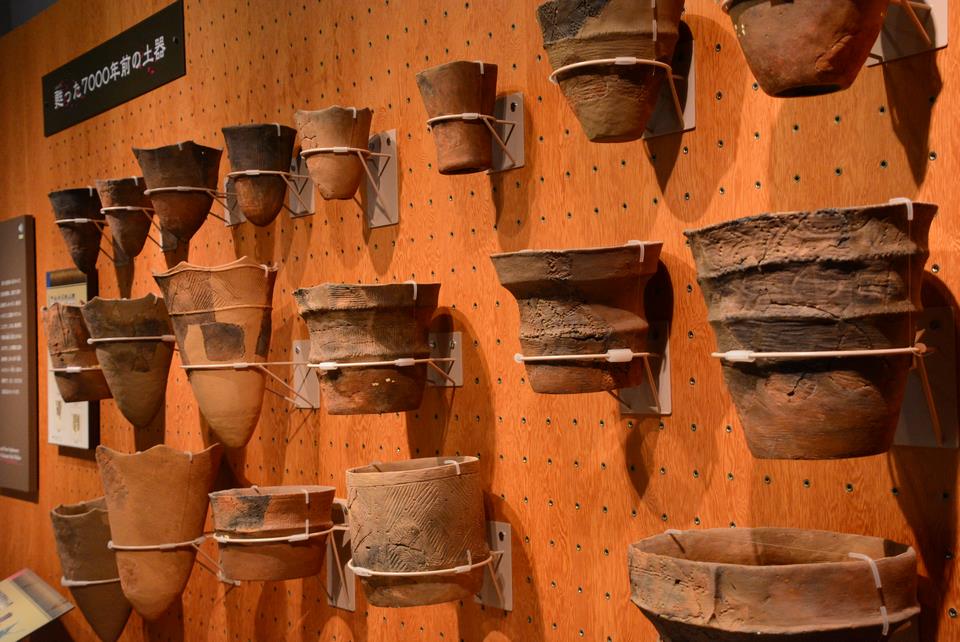 23 pieces of earthenware brought back from 7,000 years ago are on display. Pit dwellings are made to be realistic with "fires" recreated inside.
3rd floor [The Archaeological Site of Funabashi]
Funabashi has about 100 Jomon period ruins, counting only those that have been confirmed so far.
Here there is an exhibition corner about archaeological site found in Funabashi city (the lives of Jomon people, the sea, shellfish, and humans, etc.), and an area for fun workshops held primarily on weekends and holidays.
Click here for details on the latest workshops
Archaeological Site Park (outdoors)
The Archaeological Site Park is designated as a archaeologic site by Funabashi city! Dwellings, shell middens, and fire pits are all preserved underground.
In the park,replicas of dwellings, shell middens, and fire pits excavated from Hinodai Shell Midden are on exhibit.
Cherry blossoms bloom in the spring, so come enjoy a walk in the park.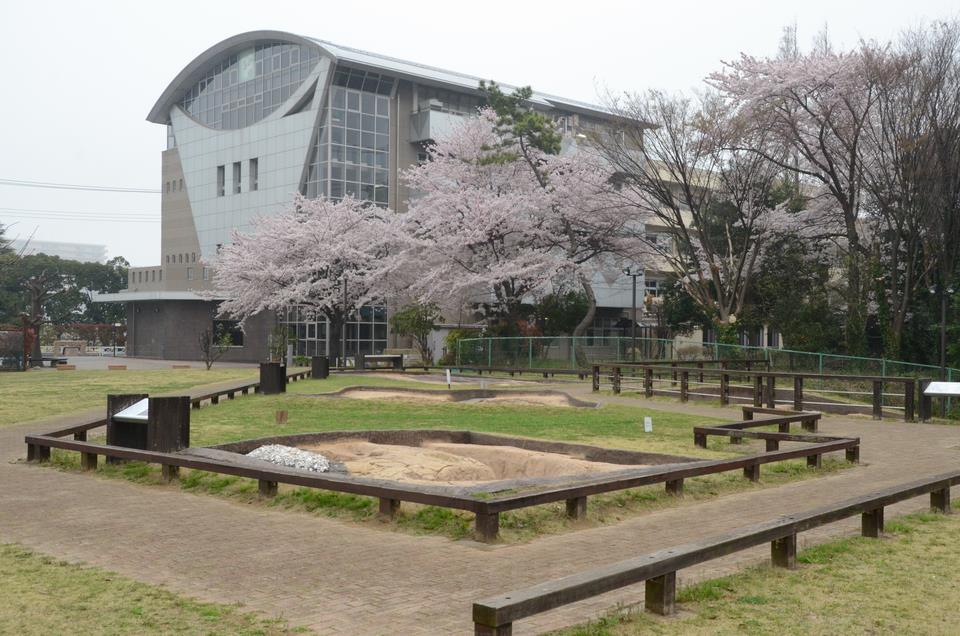 Details
Hours
9:00 - 17:00 (final admission at 16:30)
Closed
Every Monday, the day after holidays (except Saturdays and Sundays), and the New Year's holiday
*Closed from May 3rd to 6th
Admission
■ Junior high school students or younger age Funabashi residents: Free
■ Junior high school students or younger non-Funabashi residents: ¥50 (¥30/person for groups of 20 or more)※Preschooler is free
■ High school students: ¥50
■ Adults: ¥110 (¥70/person for groups of 20 or more)

Address
4-27-2 Kaijin, Funabashi-shi
Parking
6 spaces (free)
Directions
・On foot: 8 minutes walk from Shin-Funabashi Station, 12 minutes walk from Higashi-Kaijin Station, 15 minutes walk from Kaijin Station.
・By bus: From Funabashi Station North Exit, Bus Stand No. 2, take the Shin-Keisei Bus bound for "Kentetsu Junkan", walk 1 minute from "Kaijin Chugakkomae" stop
Contact
TEL: 047-495-1325 (9:00 - 17:00) *Except days the museum is closed
URL:http://www.city.funabashi.lg.jp/shisetsu/bunka/0001/0006/0001/p036786.html