Komatsuna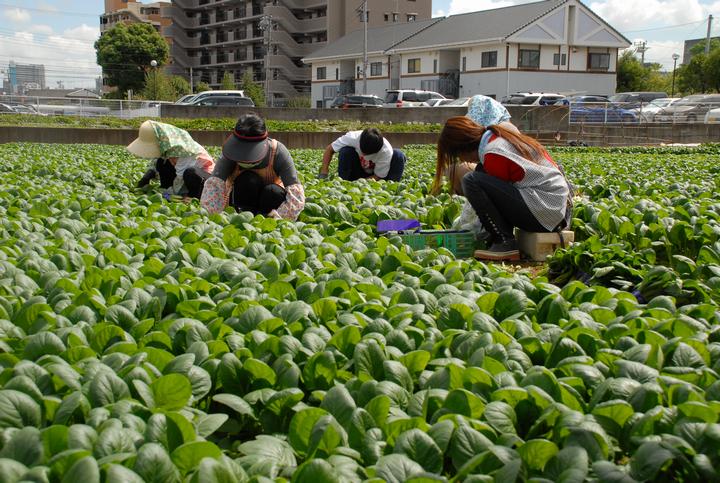 Komatsuna is a leaf vegetable native to Japan. It was named after the Komatsu River in Tokyo, as it was harvested from the area in the vicinity of the river. In Funabashi City, it is grown widely on the west side of the city.
In the surrounding areas of JR Nishi-Funabashi Station, there are various promotional events held by local farmers and restaurants, which serve a variety of food and drinks that contain komatsuna, such as highballs, ramen, pizza, etc.
Furthermore, "Komatsunau," a local event in which dozens of local restaurants near the station show off their original foods containing komatsuna, is held each year on May 27.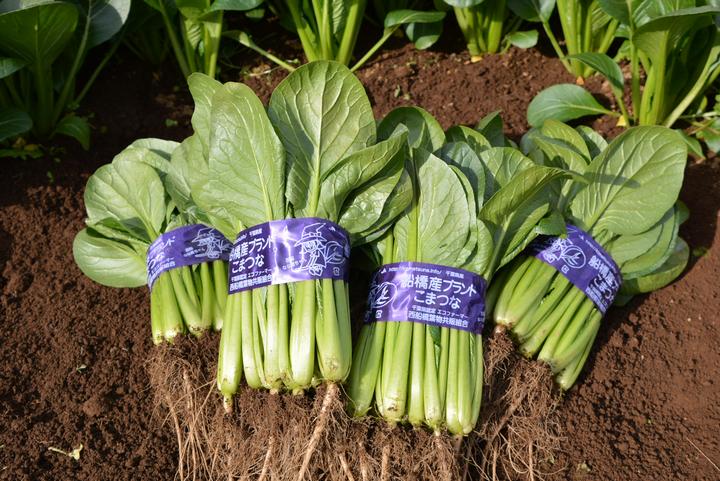 Komatsuna Highball, a local specialty of Funabashi